Dear Friends,
We look forward to welcoming you at Peace Village for a spiritual experience.
Here are a few guidelines to help you as you set out to register for the retreat(s) of your choice.
Retreats are open for registration three months prior to the start date.
As soon as you have decided which retreat you would like to attend, we recommend that you register immediately since the retreats fill up quickly.
When the retreat has reached the maximum number of registrants, you will no longer be able to register. In most cases, we do not have a waiting list.
Once you have registered and if for any reason you cannot come to the retreat, please send us a cancellation by return email from the confirmation you would have received from us.
If you have registered several times and did not show up or cancel your registration with us, you may not be confirmed for future retreats.
Numbers are limited for each retreat. We allow at least three retreats per person per year. If you are not able to attend and you inform us in advance, we will then open that spot for someone else.
We also recommend that you connect with your local Brahma Kumaris center to know more about us before your retreat and to sustain your spiritual experiences after your retreat.
---

Inner Peace Inner Power for Advanced Students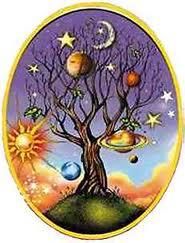 THE ADVANCED PART OF OUR FOUNDATION COURSE IN RAJA YOGA MEDITATION
Meditation stills the mind and empowers the intellect to achieve insight and understanding which sustain harmony and can bring natural renewal at all levels of life.

This is a retreat for those who search for deeper spiritual meaning

Gain a broader understanding of what is happening in the world at this time and how it affects important choices you make in your life

Learn about the soul's journey through the cycle of time as you begin to understand the depth of karma philosophy

Develop a more expansive picture of the world religions and the feeling of brotherhood as you explore the human world tree

Learn about the history of Raja Yoga Meditation

Discover the benefits of leading a spiritual lifestyle

Gain an introduction of the daily spiritual knowledge studied by the Brahma Kumaris worldwide

Appreciate the benefit merged in the darkness of this "winter of humanity"
PRE-REQUISITE: Inner Peace – Inner Power For Beginners at Peace Village and / or completion of the Raja Yoga Foundation Course at a Brahma Kumaris Center. (Must have completed the lessons on soul and Supreme Soul and Karma)
Please note your pre-requisite in the comments area upon registration.
FACILITATORS:
Susan Pollock has been studying and teaching Raja Yoga Meditation for many years. She has journeyed from the professional field of promotions and advertising and now resides at Peace Village where she conducts and assists in retreats.
Kamla Etwaroo has a wealth of experience applying spirituality to daily life. She moves through challenges with her light and easy nature and currently resides at Peace Village, where she teaches and shares her meditation experiences.
Anupama Tiwari is a medical doctor. She lives and works in Albany where she also practices and teaches meditation.

Silence - The Soul's Eternal Language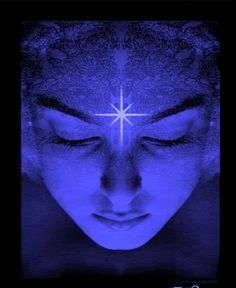 As I journey into the depths of silence, I close behind me the doors to all other sound. Silence is not only a space without words but it is in fact a state beyond sound. My speaking, hearing, seeing and thinking all become silent.
I allow my inner ear to open up and I listen to the sound of silence that is within me. I journey onwards deeper and deeper in to the recesses of my inner world.
I discover that silence has its own vibration and I find that I am naturally and effortlessly aligning myself to vibrate at the same frequency. I become absorbed within the healing silence itself.
Become absorbed in silence and be open to absorb God's power.
This Retreat includes:
Morning Meditation Class

Exercise

Exploring the secrets of the self using the Mandala and Silence

Collective Silent times

Individual Silent times

Silent Walks (weather permitting)

Other Silent activities
FACILITATORS
Dorothy Steinfeld is Program Director of Peace Village. From the field of education, Dorothy became a successful business entrepreneur and has landed in the lap of God.
Micheline Tanguay is a former assistant manager of human resources. Since 2008 she has been studying and teaching Raja Yoga Meditation, offering workshops in Canada and the USA with the aim of better understanding human beings and bringing values that will lead to peace in the world.
Susan Pollock has been studying and teaching Raja Yoga Meditation since 1985. She has journeyed from the professional field of promotions and advertising and now resides at Peace Village, where she conducts and assists in retreats.
Sorry this retreat is full, there is no waiting list.