Awakening the Healer Within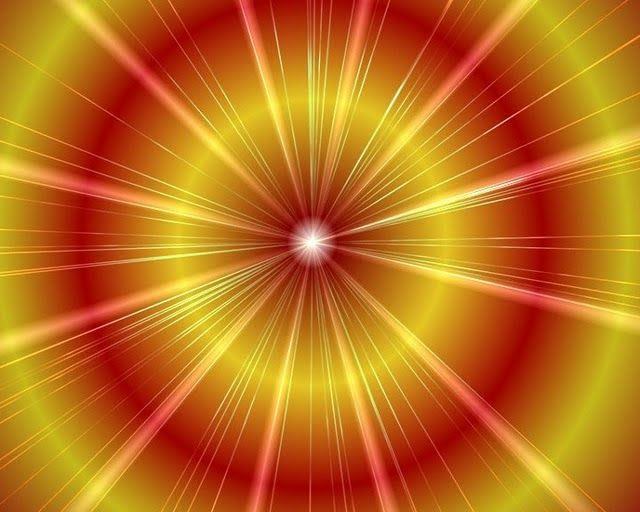 In this insightful session, we will explore how our every thought, word and action is OUR creation. Situations come to us from the outside, but our responses are completely OUR choice. Our pain is really coming from within, and the healer is also within. The healer inside each of us is the perfect healer for ourselves. We will watch a show of Sister Shivani from her "The Healer Within" series, and discuss among ourselves how it applies to our lives. We will finish with guided meditation.
** PLEASE NOTE: This program is taking place at Mountain Top Library
6093 Main Street, Tannersville.

Awakening-- A Celebration of Spirit
We at Peace Village are so overjoyed to announce the visit of Sr. Shivani who will spend time at Peace Village during her US tour thiis summer. She has become very well known and sought after due to her internationally syndicated TV shows which are now available on DVD, MP3 and online.
Click Here
and go to "profile' for her full introducton.
Sr Shivani will be with us to meet those who live in the nearby communities to Peace Village during an unforgettable afternoon. This program is Sunday, July 9 from 1-5pm and does not involve an overnight stay. Space is limited and RSVP is essential. Please spread the word to friends and family so all can take benefit.
Please C
lick here
to be directed to the dedicated web site with information of her US tour and the other cities where she will be appearing. If you don't live close enought to come and go without an overnight, you may live closer to one of the other stops on her tour.
The web site also contains many of her talks and classes.
We look forward to seeing you there. RSVP is essential!
With Greetings of Peace and Excitement!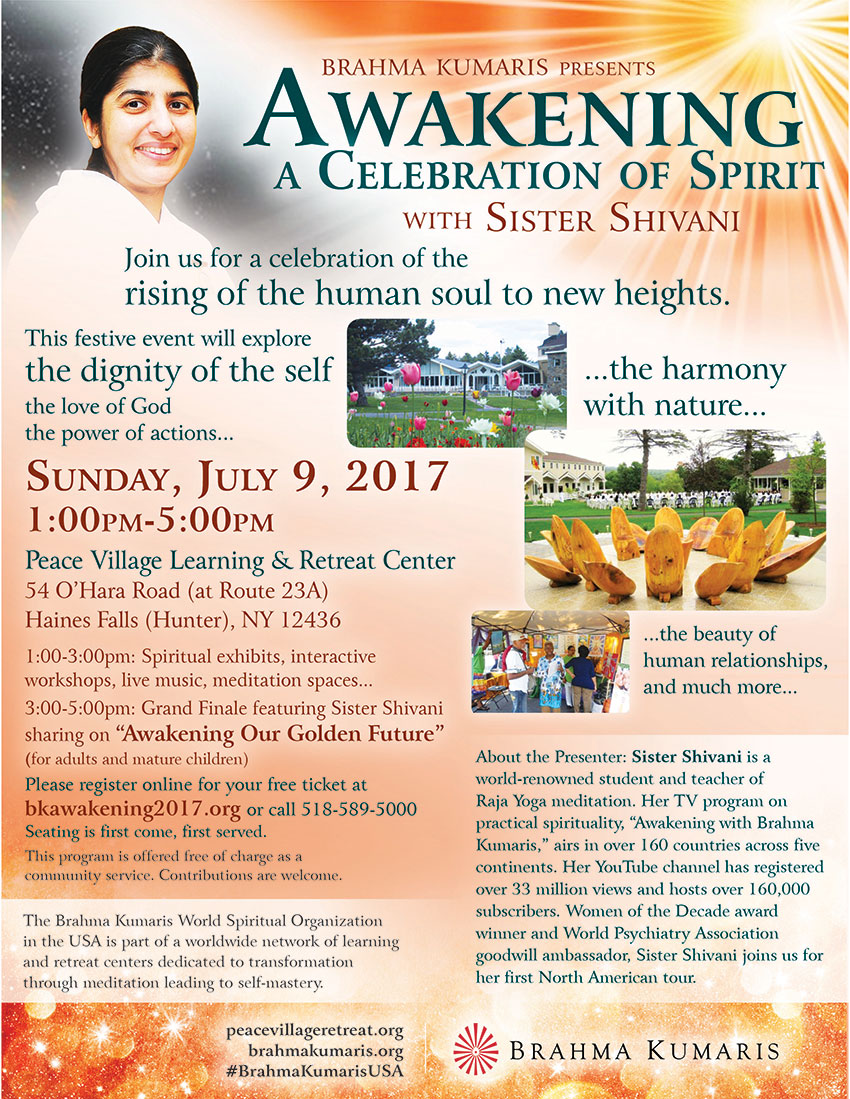 Meditation for our World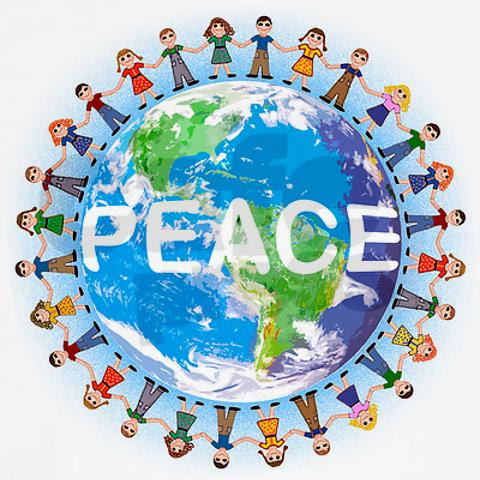 Spend time in the service of humanity!
Through meditation, spread the energy of peace, love and hope to our world. Experience the benefit firsthand yourself.
This evening will feature guided commentary, music and silence, all enhanced through the power of collective meditation.
Open to all: the new and experienced meditator alike.
Group Meditation | Music | Guided Commentaries